Improve Business Performance and Increase Efficiency by integrating QuickBooks and Salesforce without sacrificing functionality.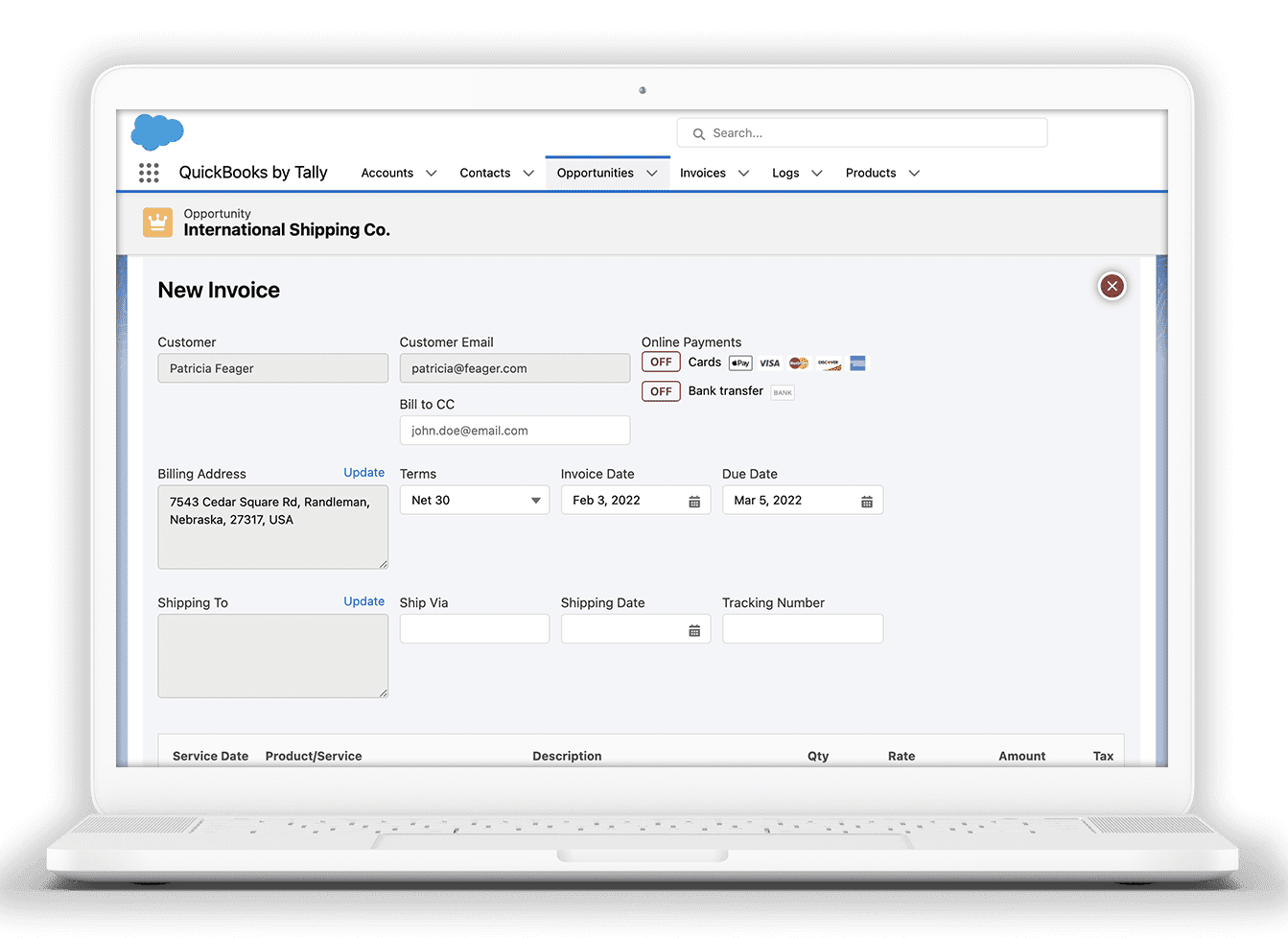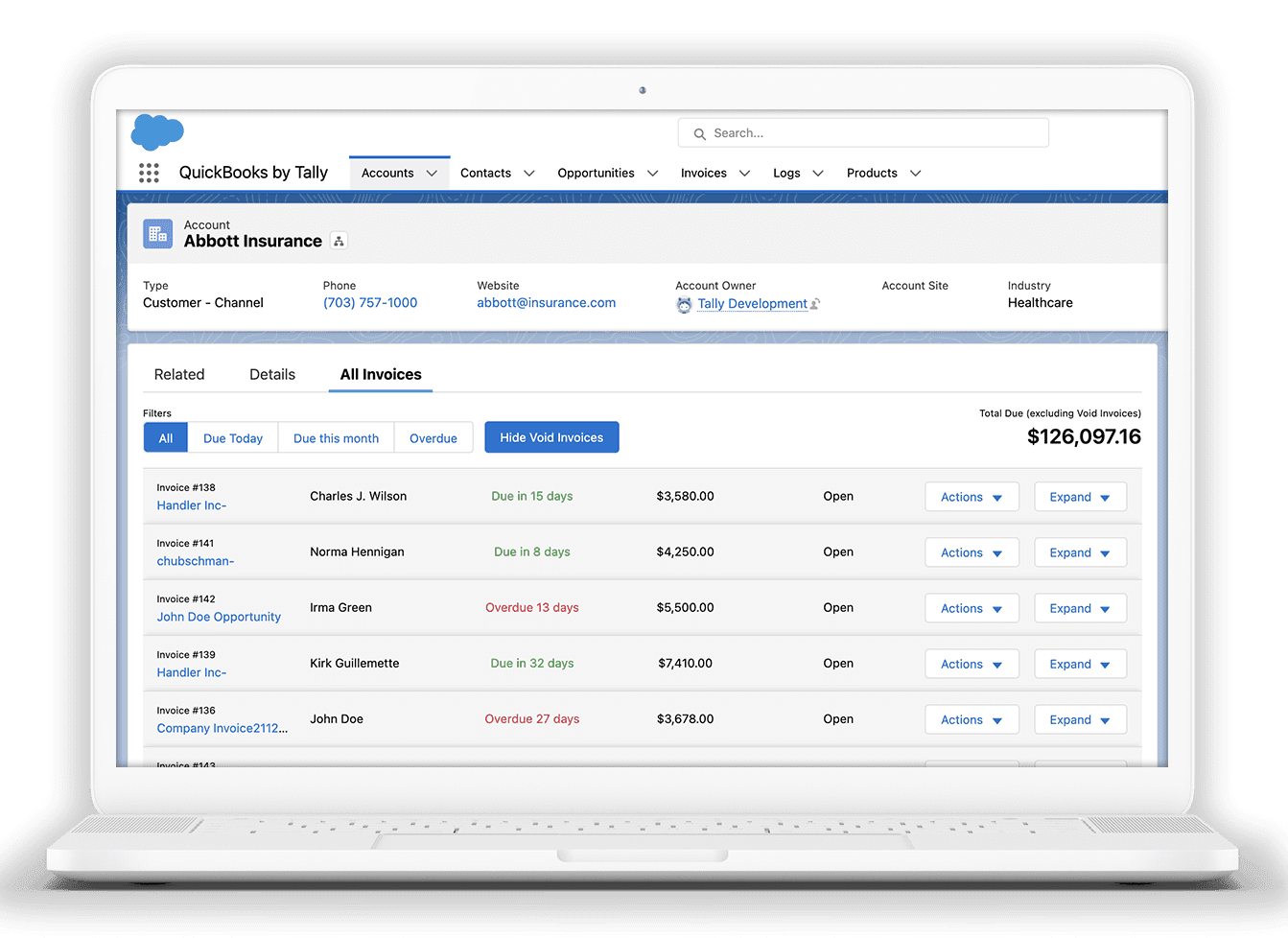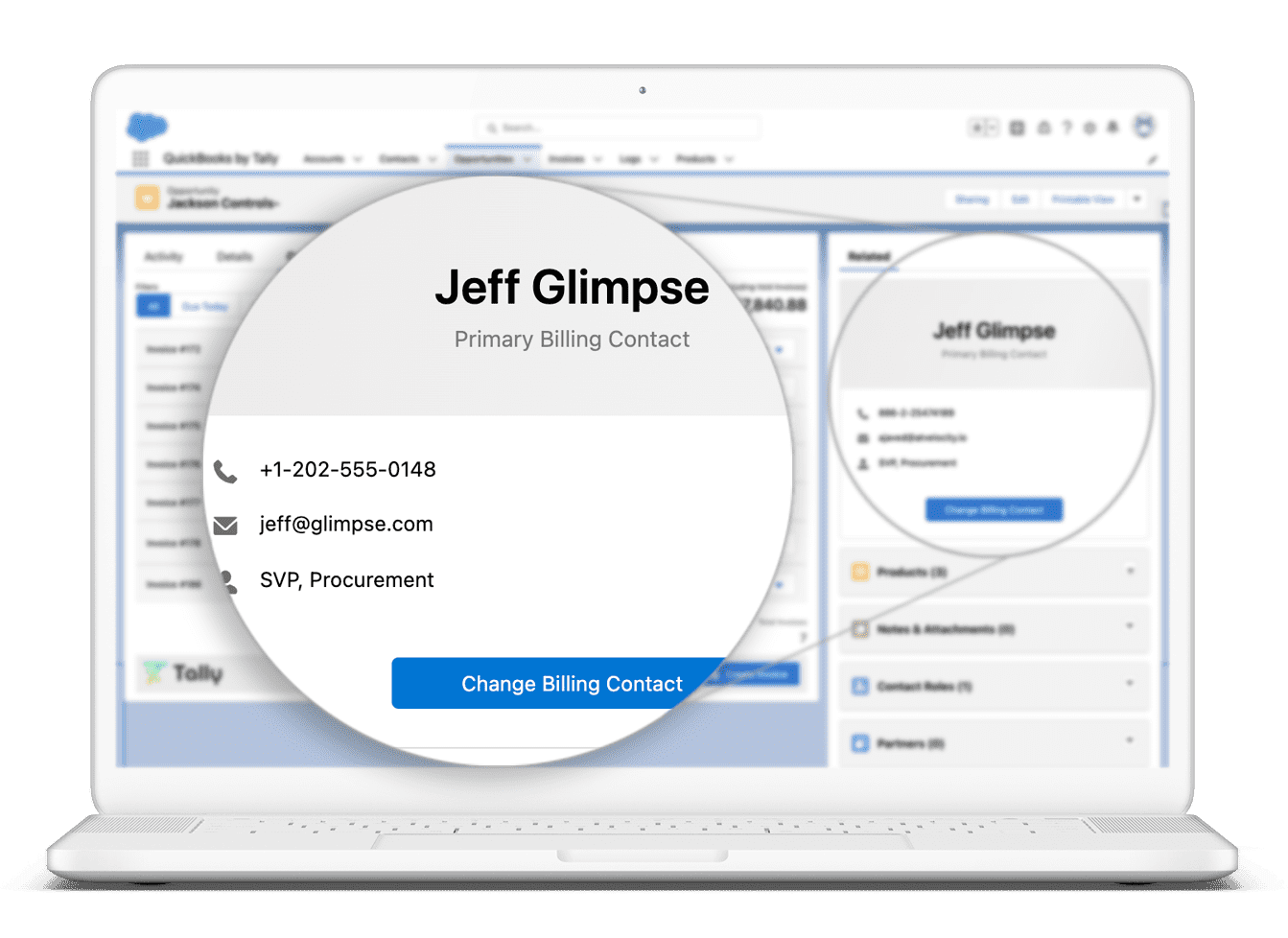 Sync Invoice Data, Products And Services, Customers and accounts
Charge A Credit Card, Debit Card Or, Set-Up Periodic ACH Payments
Send Estimates And Invoices
Send Invoices Without leaving The Opportunity
Tally's flexible invoice platform allows reps to fully customize, control, and automate how a customer is billed. 
Set your terms; Salesforce does the rest! 
Change Billing Contacts
On The Fly
It takes two clicks to change your Primary Billing Contact without leaving the Opportunity or the Invoice page. Changing the Primary Billing Contact will re-populate your invoice with the updated contact information for faster Invoice generation.
If contact information is updated in Salesforce, it will automatically update the contact information in Quickbooks. 
Invoices Nested in your Account for Future Reference
All Invoices sent with opportunities related to the account are nested in the account object for your reference.
Unify your Quickbooks experience directly from your Opportunities in Salesforce.